A Full Practice Management EMR Suite Specifically Designed For Naturopathic Doctors
SmartND EMR was designed for YOU, the Naturopathic Doctor. From Advanced IV Therapy Recipes, to Fully Customizable SOAP Charts, to Smart Online Booking, to Inventory Management… it's all just for you. You're Welcome!
Call us: 1-888-507-0826
Naturopathic EMR Designed by 2011 CCNM Toronto graduate Dr. Priya Prakash, ND
Let's Do This!
Integrated Online Booking, Scheduling, Patient Management and Invoicing.
Smart ND EMR is designed to simplify patient management, from their very first booking and throughout their naturopathic care.  Our easy-to-use advanced online booking system groups your appointments together to maximize both time and income.
SMART:Charts - Customizable SOAP Charting
SmartND's EMR module molds itself to your preferences. You can fully customize your intake forms and use Smart Templates to easily generate highly customized and pre-populated charts on the fly.  SmartND is like your very own personal clinical assistant.
SMART:Dispensary - Inventory Management
SmartND's inventory management module makes sure that you know your stock status at anytime, from anywhere.  Generate re-order forms easily and keep tabs on your costs.
A Custom Tailored EMR for Naturopathic Doctors
SmartND was designed and contributed to by Naturopathic Doctors with experience in various methods of electronic records management. All the features have been developed with ND's in mind.
Free Online Booking And Scheduling.  
Yep.  You heard us.
SmartND EMR's free accounts include unlimited online booking and scheduling, among other things…
Free Online Booking!
SmartND's free accounts include UNLIMITED Online booking and scheduling! Our online booking module is sophisticated enough to help you organize efficient work days, but so easy to use that your patients will love you for switching!
Free Patient Management!
Create patient profiles, view appointment histories, and save important patient information easily and securely. Upgrade your account at any time to include SOAP Charts, File Sharing and Uploads, Timelines, and Communications.
UNLIMITED Offices & Reception Accounts!
All SmartND accounts come with unlimited offices so that you can manage all your offices from one account. You can also invite unlimited staff to help manage your offices.
Powerful SOAP EMR Template Builder
You'll LOVE SmartND's powerful and flexible Smart Templates.  Build single large templates, or build several smaller ones, and combine them all together right during a patient visit.  Reduce your charting time and increase your patient interaction!
Easily Share Anything With Patients and Practitioners
SmartND allows you to easily share and manage sharing permissions for everything you create.  Share templates, charts, protocols, files, images, handouts, notes, lists…  Anything and everything can be shared with groups or individuals, patients or practitioners.
Email Patient Treatment Plans
E-mail patients their treatment plan or handouts at any time, even during a visit. You can also e-mail patients right within SmartND, and all your online interactions will automatically become a part of their chart. Never hunt through your inbox for patient information again; keep your patient communications where they belong, right from the start.
Advanced EMR Modules for Naturopathic Doctors
SmartND's advanced modules make charting and practice management easy and efficient. From the basic Smart Notes module, to the versatile Smart Labels module, to the crucial Smart Booking module, to the powerful Smart Templates module, we have solutions for everything an ND needs. And if we don't, just ask us! We are building SmartND for you.
Portable and Responsive
SmartND works on a wide range of devices, from mobile phones to tablets to laptops to desktops. Check your patient's progress or your upcoming appointments from anywhere in the world, all you need is an internet connection.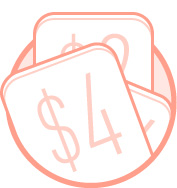 Flexible and Affordable
Free online booking… doesn't get more affordable than that! But our premium modules are all very competitive as well, and you can mix and match just the modules you want, and custom tailor your EMR specifically for your needs. Only pay for what you need, or subscribe to all the modules for a significant discount.
SmartND EMR is designed specifically for Naturoapthic Doctors, and takes into account all the variations in clinic types, practitioner types, and individual preferences.  All our modules are designed to accomodate a wide range of practices, from the sole Naturopathic Physician with a single clinic to a multiple practitioner scenario with multiple rooms and staggered appointments, SmartND helps you take care of the small details so that you can focus on the big picture: the health of your patients.  This is the EMR you have been waiting for.
Get Started
Finish Charting In Minutes, Not Hours!
Our specialized SOAP sections make charting simple and efficient, saving you time and improving interactions with your patient.
Save complex protocols for future use, and finish your EMR charting in minutes, not hours.
SMART: Acupuncture
Use the acupuncture points library, save protocols, and reuse them with a single click.
SMART: IV Therapy
Use single substances or create complex recipes, calculate osmolarity and save protocols for future use.
SMART: Supplements
Use our built-in supplement libraries  and get access to thousands of professional-line supplements and data.  Save dosages and instructions, and track inventories.
SMART: Diagnoses
Naturopathic and Asian Medicine diagnosis lists can help you track your patient's progress while evaluating trends in your practice.  You can also copy previous diagnoses to new charts with a single click.
Fully Secured Servers Physically Located In Canada
SmartND is designed with similar cloud security features as major Canadian banks.  Additionally, your information is safely and securely stored on Canadian soil, in professionally secured servers located in Toronto and Vancouver.  We backup your information every single day, and store archives in both locations in order to prevent any potential loss of data.
HIPAA (US) and HIPA (Canada) Compliance
The HIPAA and HIPA legislation guidelines protect the privacy and confidentiality of personal medical records in the US and Canada.  Although SmartND is currently only being licensed for use in Canada, we have taken all the appropriate measured to be fully compliant with both of these Privacy Acts.
Toll-Free Customer Support
SmartND offers toll-free customer support for all our users.  We offer clinic set-up appointments, phone or webinar consultations on converting from paper charting to EMR, and we also offer online training sessions.  We love to talk to our customers, and it shows!
Feature Requests
Yes!  We take requests.  Do you have an idea that you think would be great in SmartND?  Let us know, we are constantly developing the service, and your requests are what motivates us to keep making it better.  Keep 'em coming, we want to hear from you!
Patient Portal
The Patient Portal allows your patient to log in online and access their upcoming appointments, treatment plans, handouts, and anything else you might have assigned to them.  They can also communicate with you right within the patient portal, and everything gets saved right within their chart.
Clinic and Practitioner EMR Statistics
Ever wanted to know just how many patients you see in one month?  How about how many of those came in with headaches, or how many times you suggested probiotics?  How about your average sales for the month, or perhaps your busiest days of the week, our your general patient demographic?  Smart Statistics gives you the ability to run reports on just about any of the data you have collected.
Convinced? We thought so.
Sign Up For A Free SmartND EMR Account and Try It Out Yourself!
Sign Up Now